(Editor's Note: This blog was originally published in May 2015, but as so many physician families are in the process of moving for medical school, residency or that first "real" job in the coming weeks and months, we decided to share Jasmine's unique brand of optimism again!)
By Jasmine Almeida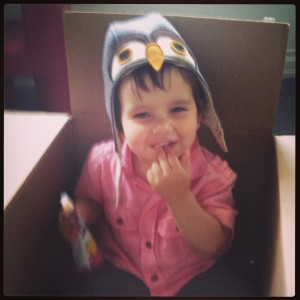 Saying goodbye and closing a chapter can be difficult, and the physical act of moving can be logistically overwhelming. Don't let all that bring you down when it's time to move on. Moving, with all its cardboard boxes, packing tape and Ziploc bags of electronic components, can be a happy time. The key? Making a concerted effort to focus on the moving box being half-full, taking a few time-outs to appreciate the small things and remembering to breathe! Whether you and your partner are beginning residency, starting a fellowship or making the big move to a new career, it's time to pack up those memories – just don't forget to pack all the happy!
Take "Before" Pictures
Be sure to take photos of yourselves, kids and pets in your home before everything starts getting de-cluttered and packed up! Sometimes we forget to have photos of our children playing in their bedrooms, when these spaces are so special and so important to them. Photos of pets lounging in the living room, and you and your partner doing everyday things like cooking dinner will be cherished and truly capture the essence of your current abode.
Purge, Purge, Purge!
Capsule wardrobes, living as a minimalist and small space living quarters are very "in the moment," and even if it's not your overall lifestyle, reading up on these can offer some excellent inspiration for cutting out the clutter. Don't be afraid to let things go. If it doesn't bring you joy, it doesn't need to come with you on your move! You can help fund your move by selling furniture, consigning clothing items and having a garage sale. Your new home should only be filled with items that are truly cherished.
Say Goodbye
We generally say goodbye to friends, family and colleagues, but don't forget to bid a fond farewell to your favorite local hangouts. From hiking trails to eateries, spend a morning or afternoon taking a "goodbye tour," – if you have time, that is! Setting aside an hour or two for a last bike ride, breakfast out, or even a simple stroll through your neighborhood will give you time to really think about how far you've come!
Get A Memento
Search for gifts that will always remind you of your time in a specific state or region. State-shaped cutting boards, pieces of artwork or jewelry make wonderful reminders and great gifts. Or, pick up a set of coffee mugs from your favorite coffee shop or a simple reusable tote found at a local grocery shop.
Empty House, Full Heart
When the last box has been packed away and the final walk-through of your home is complete, take time to create a final lasting memory. Feel like having a romantic picnic for two on the now-bare living room floor? Why not! Family game of Nerf guns or hide and seek? The kids will love it! You can also leave a kind letter to the new tenants or homeowners, listing your favorite local parks and eateries. This is a great activity in which to get the children involved!
Find Your New Tribe
It's easier than ever to connect with people in your new area before even stepping foot in the region! From organized groups of colleagues and spouses to local athletic, family and special-interest online groups, go ahead and join now so you're off and running as soon as you settle into your new digs.
Of course, all this is not to say that moving is easy – but by finding the silver linings and staying positive about the process, you can make it something exciting and liberating. Now, I'm off to pack a box!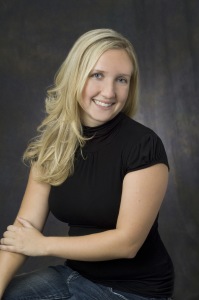 Jasmine Almeida has a BA in Marketing and worked as a freelance writer before running off to raise two boys (Max, 3, and Leo, 6 months) in Iowa while her husband completes a fellowship in surgical retina at the University of Iowa. Originally from Canada, Jasmine thinks she enjoys travel, sewing, wine, and yoga; but would rather lie on the floor and let her boys crawl on top of her than do anything else. She is currently in the process of packing their family to move to their first "real job" in Saint Paul, Minnesota. Follow her blog atwww.happiestmama.com.