A Touching Thank You
By Donna Baver Rovito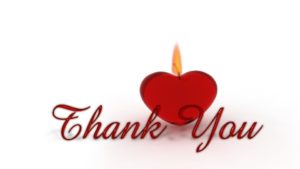 Sometimes, in the insane crush of our daily lives as physician families, we forget exactly why the physicians in our families invest the equivalent of a second mortgage and 7-15 years of education and training beyond college to become physicians.
We forget why they spend a significant portion of their lives studying when their friends, relatives and classmates are out building careers and retirement plans and spending time with their children or partners.
We forget why they work the long hours and sometimes "neglect" their own families.
So here's why – it's so they can preserve OTHER people's families.
Last week, my surgeon husband received a touching reminder of that, which served as a powerful reminder to me as well.
An edible arrangement was delivered to his office, noting that a young person had turned 18 that day, and thanking him and his staff.  The message said (I've blocked both the names of the young person and the family) "—— turns 18 today. Thanks to you and your staff.  The ——- Family."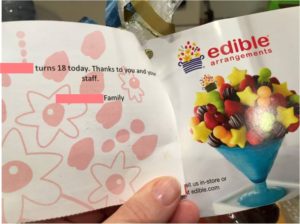 18 years previously, on a beautiful summer Sunday afternoon he'd planned to spend with our four and seven-year-old sons, he was called in to the hospital to see a 32-week pregnant woman in terrible pain. He suspected a rare and frequently deadly condition which was confirmed by a CAT scan, agreed with the OB on call that the baby needed to be delivered immediately even though it was premature, and operated on the mother as soon as the baby was safely delivered.
Both mother and child survived, even though the statistics for her particular condition were dismal at that point in a pregnancy – on average, 75% of mothers and 90% of babies don't make it.
He operated all night, came home for a quick shower Monday morning, and went back to the hospital to do his previously scheduled cases. His own family didn't see him for well over 24 hours – but a woman and her child lived because he was available to them and he'd worked hard to become the best surgeon he could be for the previous 15-20 years of his life.
The arrangement was from the young person's father, commemorating the day his child and wife, who has since passed away from an unrelated illness, had both survived. Because of their surgeon.
I cried when my husband told me this story when he came home with the arrangement – partly because of how special the "birthday" gift to my husband was, but also because of all the reasons behind it.
When I weigh how disappointed we were that he had to leave our pool and miss a family Sunday with us against what he accomplished that day, it makes me humble and grateful that the person with whom I share my life can do such marvelous things and make such an impact on others' lives.
Our sons quickly got over the change in plans that day and I'm sure they don't even remember it. I'd always explained, from the time they were old enough to comprehend, that sometimes their father couldn't be with them because sick people needed him. Then, of course, I would distract them with some fun activity to help make up for the fact that Daddy wasn't home.
As he recounted the story behind this thoughtful gift, I could see that my husband was moved by both the memory and the thoughtful gesture as well. Having the ability to preserve that family is why he became a physician in the first place. The physicians in our families have ALL devoted themselves to education and training in order to help people – and once in a while, something special like this happens to remind them that they truly have made a difference and that their sacrifices and efforts are appreciated.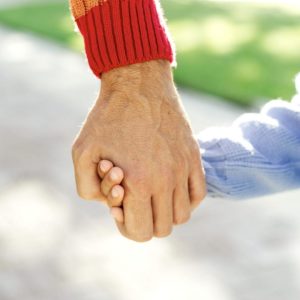 The gratification of helping someone is why he puts up with everything that goes with being a surgeon. And, of course, it's why we, their families, put up with it, too.
That gesture, that simple thank you, brought a lot of things into focus. What the physicians in our families do is so important.  Sometimes we lose that in the frustration of daily living, especially when we're juggling every other aspect of our lives in their absence.
This family's kind gesture of appreciation reminded us to think about all the families that our physicians' work impacts – even as we miss them in our own lives from time to time.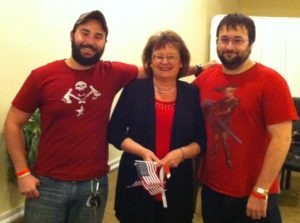 (Donna Baver Rovito is editor of Physician Family. She's been married to her surgeon for 33 years and is the mom of two sons, ages 21 and 24.)