By Angelic Rodgers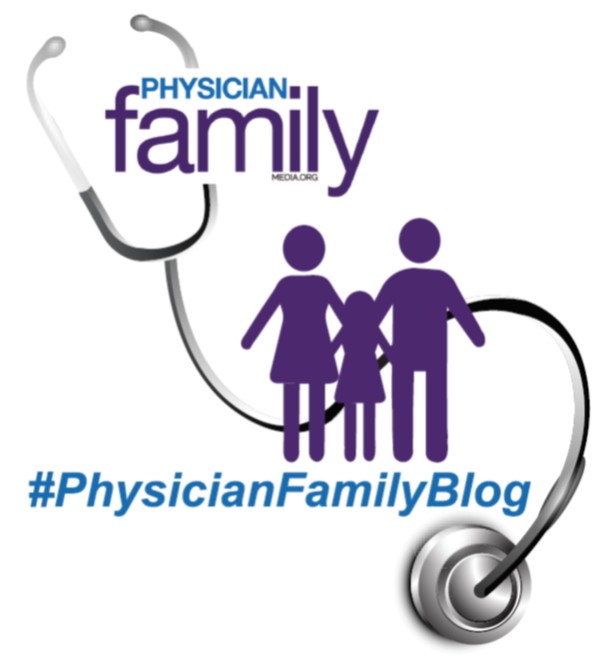 We've seen a lot of discussion among physician families on social media regarding how they are dealing with COVID-19 and all of the uncertainties related to the disease. A lot of parents are already using online technology to connect kids with their friends. FaceTime and Zoom are popular for social activities, as well as for educational connections. Looking for ideas? Check out TLC's "Virtual playdate ideas to reconnect kids with friends" and LiveScience's "Activities and online resources for homebound kids: A coronavirus guide."
Let's face it, though. Figuring out playdates or activities is the easy part. The bigger challenge is how to discuss COVID-19 with your kids and what to watch out for in terms of kids being stressed or worried about the pandemic.
With that in mind, we turned to our members and readers for resources. Here are some of the results.
The Impact on Kids
While we're all aware of how kids' lives are being changed on a basic level–no more visits with friends, avoiding grandparents and elders, school at home–we also need to be aware of the larger impacts on kids that we may not think about.
"This pandemic is already reshaping our children's lives" by Cornelia Griggs, a pediatric surgery fellow in New York, provides some insight from both a professional perspective and a personal one. Griggs and her husband are both on the front-lines as healthcare workers while their children are staying with her parents in Connecticut.
National Geographic offers tips for parents including how to address kids' dreams about COVID-19 in Rebecca Kenner's "Kids are having pandemic dreams, too." Among those tips: establishing sleep routines, increasing physical activity, limiting exposure to news and media related to COVID-19, and creating a dream box.
Opening up the Conversation
Talking to kids about concepts that adults are grappling with is no easy task. Consider these "10 tips for talking about COVID-19 with your kids" by the co-author of ParentShift: Ten universal truths that will change the way you raise your kids, Wendy Thomas Russell. Also, the LiveScience staff compiled "The ultimate kids' guide to the new coronavirus" which provides information in an easy to follow Q&A format, as well as a variety of additional linked resources that will help you discuss the pandemic with your kids.
CNN and Sesame Street hosted a virtual Town Hall, "The ABCs of COVID-19" in April with the recording available on CNN's site. Not only will you and your kids see Elmo and the gang, but they are joined by ER physician Dr. Leana Wen and Dr. Sanjay Gupta. The format is easy to follow and children and adults alike will enjoy seeing real kids and puppet friends asking questions and getting information. The town hall is broken into six segments, making it easy to take breaks and have discussions as you view or to spread the segments out over a few days.
It can be difficult for all of us to adjust to no longer seeing our friends or spending time outside the home. For younger children, stories like "Time to come in bear" (YouTube) and "Kelly stays home" (free PDF eBook) are great ways to open up discussion in a kid-friendly format. Available in two versions (a junior version and one for more advanced readers), "Kelly stays at home" by Lauren Block MD, MPH and her husband, Adam E. Block, PhD, "breaks down the COVID-19 pandemic in an easily-digestible way and aims to teach kids basic health safety habits, such as hand washing, social distancing and more."
Dr. Benjamin Lindquist, an emergency physician in California, wrote a book to help children cope with the distance of loved ones. I Love You When You're Close and When You're Far Away uses charming rhyme and loving pictures to help persuade youngsters that they're loved, even if their loved ones are far away. The majority of proceeds from the book will benefit the purchase of PPE for frontline workers around the world.
BrainPop also created a fun lesson module that includes a short cartoon covering the basics, a quiz and some challenges. The activities would appeal to older kids with good reading skills and the ability to complete sentences and answer quiz questions, but the cartoon would be a good conversation starter.
Lara McElderry, the host of the Married to Doctors Podcast also has a new episode, "Positivity with social distancing" featuring a bonus episode, "Kids and COVID-19," which discusses play therapy and the importance of play during the pandemic.
Protecting Family
One of the first concerns arising from the pandemic has been how physicians can protect their families from exposure when they themselves are on the frontlines. Many members have reported decontamination rituals including changing in the garage or at the hospital. Other physicians are actually living apart from their families. Physician Family's editor Donna Baver Rovito sat down with Lara McElderry on Episode 133 of The Married to Doctors Podcast: Protecting Physician Families During COVID-19.
In addition to the CDC's "Implementing safety practices for critical infrastructure workers" healthcare providers might also benefit from practical information on personal decontamination. Nurse.org also has a wonderful discussion of post-work decontamination procedures in "Nurses share 9 tips to decontaminate after working amid COVID-19." Sometimes sharing what the doctor in the family is doing to ensure they keep their families safe while they are at work can provide comfort to their kids.
On a related note, RVs 4 MDs group on Facebook is a great resource for those looking for temporary work housing during the pandemic. You can learn more about that group in "RV owners join fight against COVID-19 with housing for front-line workers" from the Pittsburgh Post-Gazette.
Support from Experts
Lots of respected medical centers have offered and continue to offer town hall meetings and community presentations in virtual formats for parents.
Finally, remember that one of the best ways we can support our loved ones is to make sure we care for ourselves and get the support we need. If your physician family member needs support, suggest they check out the Physician Support Line, "a peer-to-peer support line staffed by 600+ volunteer psychiatrists to provide emotional support to our front-line physician colleagues navigating the COVID19 epidemic." They are available at 1-888-409-0141, 7 days a week.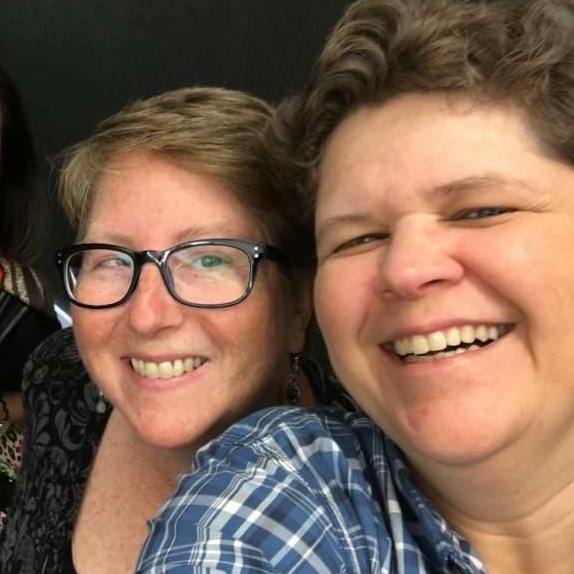 In addition to serving as Physician Family Magazine's associate editor, Angelic Rodgers is a writer and freelance consultant. She and her wife, Dr. Dani Cothern, live in Camden, Arkansas, where Dani is an OB/GYN with Ouachita Regional Medical Center. Angelic can be reached through her website at www.angelicrodgers.com.