By Dr. Yohannes Mengistu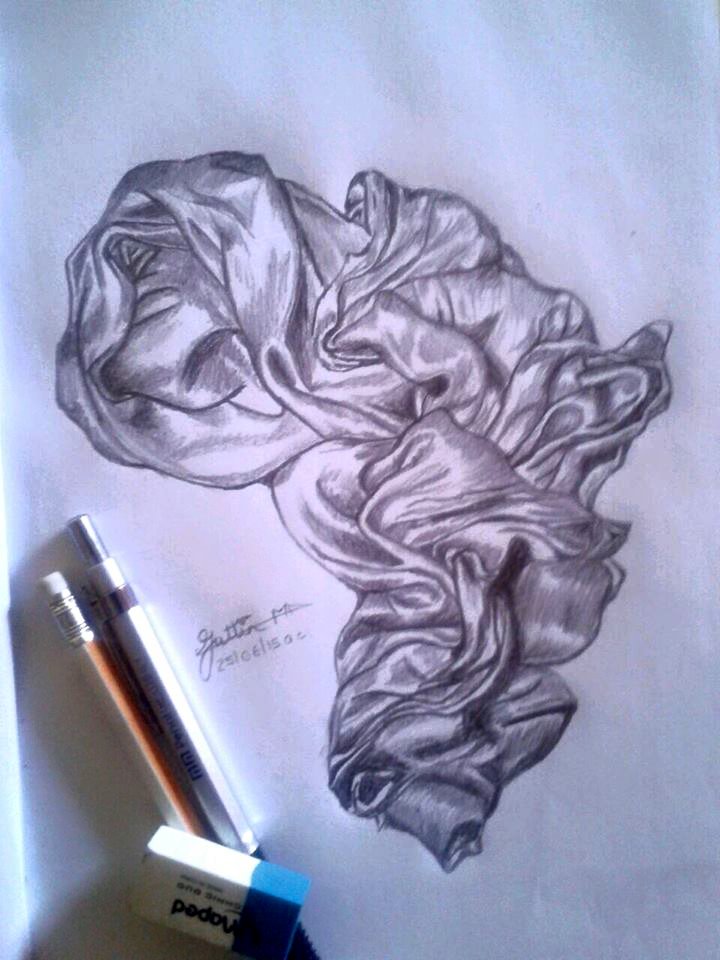 Since the March 11, 2020 announcement of COVID-19 as pandemic by the World Health Organization, those of us who live in Africa have been told to stay put and "prepare for the worst" by WHO director-general Tedros Adhanom Ghebreyesus. Even though Africa is fortunate to be at a less advanced stage of this pandemic. Ghebreyesus indicates Africa in particular may suffer from the direct effect of the disease itself and the indirect effect on the economy.
Considering the fragile health care system capacity in Africa, available options to tackle the effects of this pandemic are not the same as developed nations, which are able to mitigate the effects of lockdowns with income replacement, provide testing and containment of enormous numbers of people and the building of new equipped isolation and treatment centers. Given the number of far fewer health care workers to population ratio and poor hospital setups, Africa is left with the options of lockdown with or without income replacement and working aggressively towards surveillance, testing and containment in a bid to curb the spread of the virus so as not to overwhelm the health care system.
The competitive global demand for hospital equipment, personal protective equipment or PPE (aprons, gloves, face masks, face shields, google glasses, boots), testing kits, mechanical ventilators, medications and such will disrupt the economy further, likely making the continent, especially the sub-Saharan countries, cornered in the global market because we don't even have the basics to begin with.
Africa has been prone to disease outbreaks and has suffered significant numbers of deaths in previous pandemics; for example, the Ebola outbreak in western Africa took the lives of around 11,000 people. Ebola was contained due to the heroic work of health professionals, the nature of transmission of the virus and the joined hands of the international community. But still there are uncontained health issues like HIV/AIDS, TB and more… which, if coupled with COVID-19, will increase the risk of deaths. Thus, if the golden time for containing transmission of the disease as early as China did is already past – as the WHO general director has stated – then I fear that Africa will suffer the worst.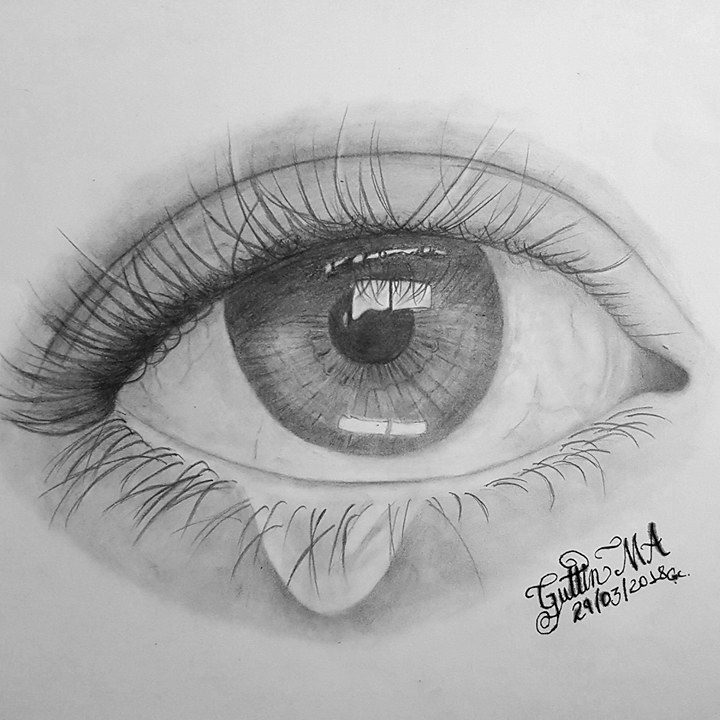 In addition, the COVID-related plunge in our economy will ironically impose great difficulty in the war against the novel coronavirus. The areas of the economy which will likely be most affected are tourism, the oil sector, agricultural exports and air transport. Even if the fewer number of cases can be attributed to fewer international travelers and migrants arriving in Africa when compared to Asia, Europe, and North America, air transport holds the pillar of economy in countries like my home of Ethiopia. The Ethiopian airlines are reported to have lost around $550 million after decreasing 90% of their external flights in a short period of time. This one loss will lead to high unemployment rates and more difficult living conditions for the poor urban neighborhoods without regular access to water and food even at the best of times. And for rural people already living on the edge, this will lead to greater hunger and also have a reverse impact on the efforts to control disease transmission. Additionally, the situation will decrease the capacity to acquire hospital equipment and PPE, as well as the ability to train health care workers.
Other factors make the fight against this pandemic even more difficult than the existing health care situation in Africa. These are mainly attributed to the unstable political situation, hunger and violence. UN secretary general Antonio Guterres notes that immigrants and populations in war zones have double the risk of contracting the virus. African countries like Libya, South Sudan and Nigeria are on top of the list. Also on that list is Ethiopia, which cut off Internet and communication access to around 15 million people as a "security measure." This measure was later lifted following pressure from domestic and international communities. Also at heightened risk are communities which have great numbers of population with internal displacement. These conditions impede health care workers from addressing the health needs of these populations at risk and even to supply them with basic necessities.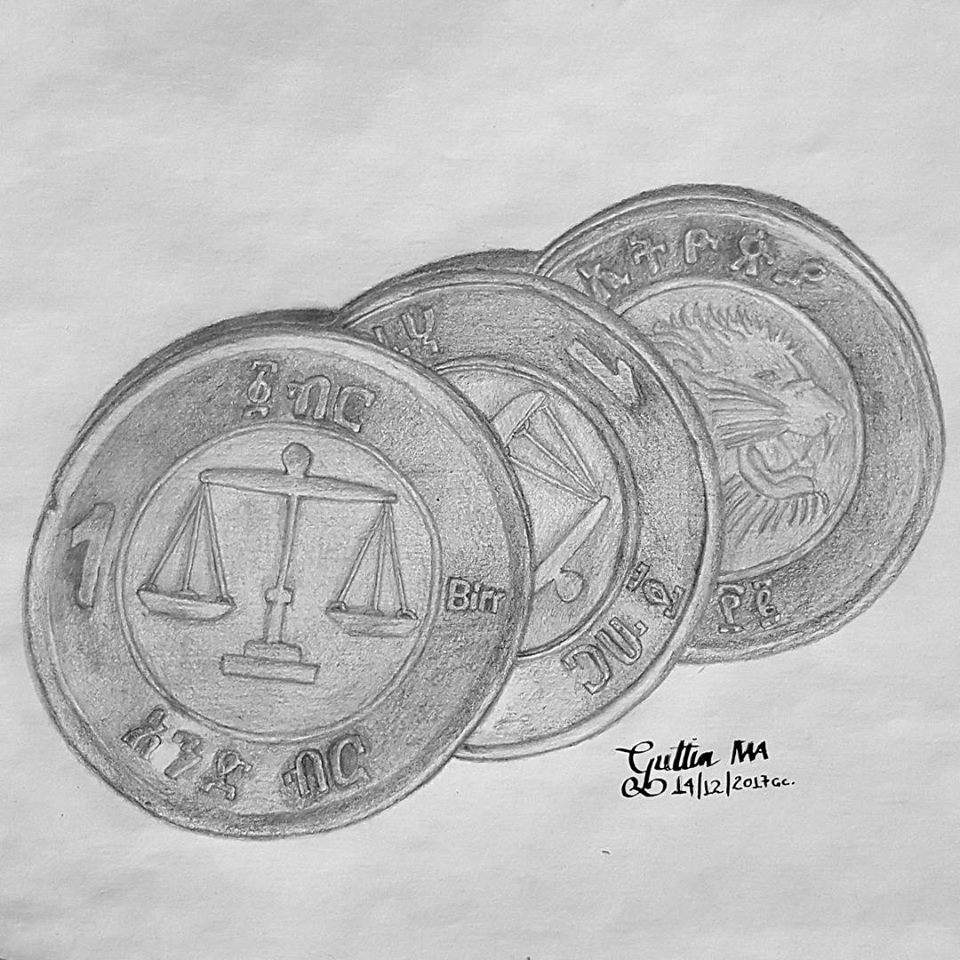 The socioeconomic fallout of the pandemic will affect people in every corner of the world, but, I believe, more seriously in Africa which had poor resources from the beginning and has a variety of exacerbating factors. Therefore, since this pandemic is one which can be halted by slowing down transmission, preventing infection and by mitigating effects, joining arms together will strengthen the force in the fight against this pandemic. "No country could do it alone" said Antonio Guterres "and we should cooperate and address people at risk, including women who often shoulder a disproportionate burden of care work."
Considering this, the hospital at which I work is struggling, as preparation for isolating suspect cases and for becoming a COVID-19 treatment center is under way. The challenges begin with an already financially struggling hospital and laboratory setup; as a result, it is difficult to make changes in the physical structure or to build new facilities, since it would be prohibitively costly and take too much time. Thus we are left with the only option of working with the present hospital setup but taking strict infection prevention and control (IPC) measures, stopping service on non-emergency cases, decreasing in-patient visitors to one, and working on the WHO hospital preparedness checklists to our capacity.
In order to prepare, we developed a COVID-19 task force, led by our hospital's high ranking officials representing every aspect of the professions needed in the war against this pandemic. We have been taking measures in anticipation and to increase preparedness: triaging and monitoring of clients entering the facility, swapping in-patient wards to make room for isolation and treatment wards, installing hand washing basins and other important IPC measures. But we have yet to start early detection of cases because of lack of testing kits; at the current time we must communicate to the central lab to come and test suspected cases, which is one challenge we face. Another challenge will be the containment and mitigation phase which we'll face after we start receiving COVID-19 patients. Still, the steps we are taking towards the last phases are extremely limited, beginning with providing personal protective equipment for health care personnel. Unfortunately, we have PPE in limited amount in the hospital store as well as nationwide. Our hospital also suffers with poor ICU setup, with only 4-6 functional mechanical ventilators, and very few critical care professionals.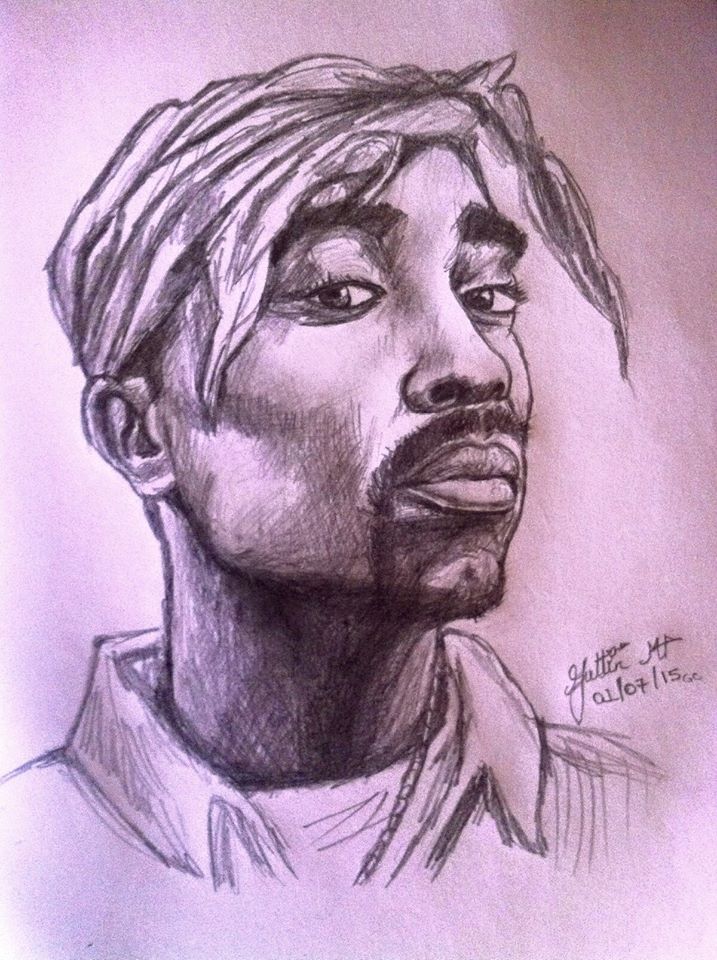 In addition to all this, things considered relatively simple elsewhere are still a struggle for us here in Ethiopia; for example, we have difficulty providing isolated home service and transportation for health care workers who are not guaranteed these services in the best of times. Many have been forced to stay in the hospital because they are fearful of transmitting the virus to the community and their loved ones; some have even been expelled from homes they rented.
Another aspect of health care which I fear will be undermined by the pandemic is the care of patients who suffer from diseases and conditions other than COVID-19; these already account for huge numbers of mortality and morbidity at the best of times. Confronted with a global health crisis, health care professionals in already stressed nations must bear a great burden of work. We can only hope that our nation's officials and politicians listen to us this time as the inadequacies of our health care infrastructure become even more evident, as noted by this CNN headline: "Africa's leaders forced to confront healthcare systems they neglected for years."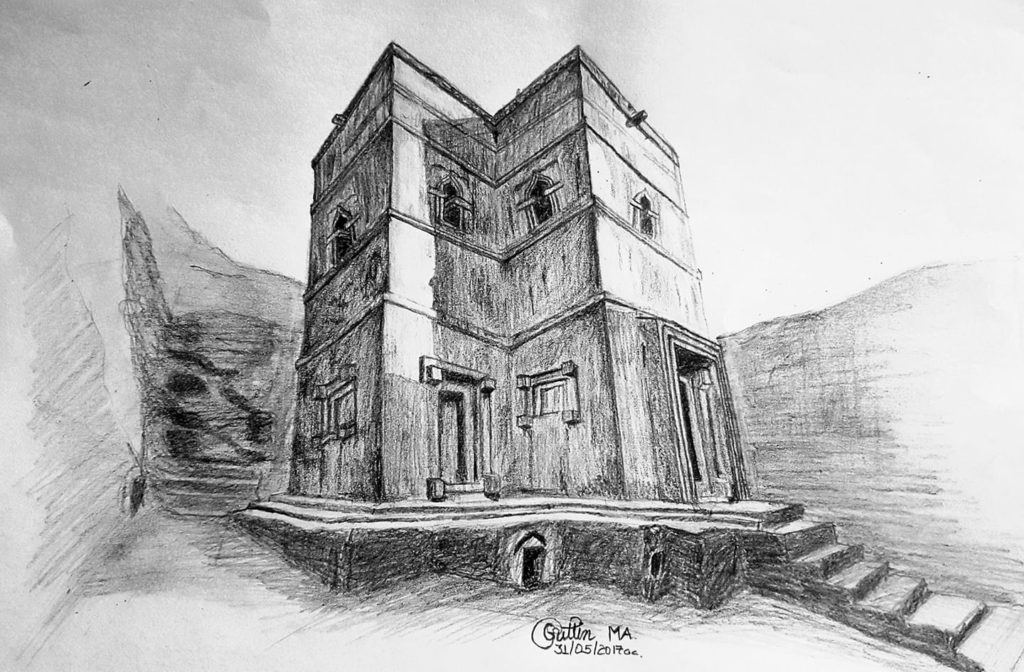 Above all, the needs of the front liners in this fight, the hardworking and dedicated health care workers upon who everyone else will rely should the worst come to pass here in Africa, should be provided without question so they have all the supplies they will need to provide care and protect themselves. Additionally, attention must be paid to the psychological impact they are facing as a result of their service on the front lines of this crisis. And lastly, we should all set our prayers to the Almighty.
(Editor's Note: Dr. Mengistu has created a GoFundMe campaign to assist in the purchase of PPE for himself and his colleagues in Ethiopia. If you are inclined and able, your assistance will be greatly appreciated: Help Dr. Mengistu raise funds for PPE in Ethiopia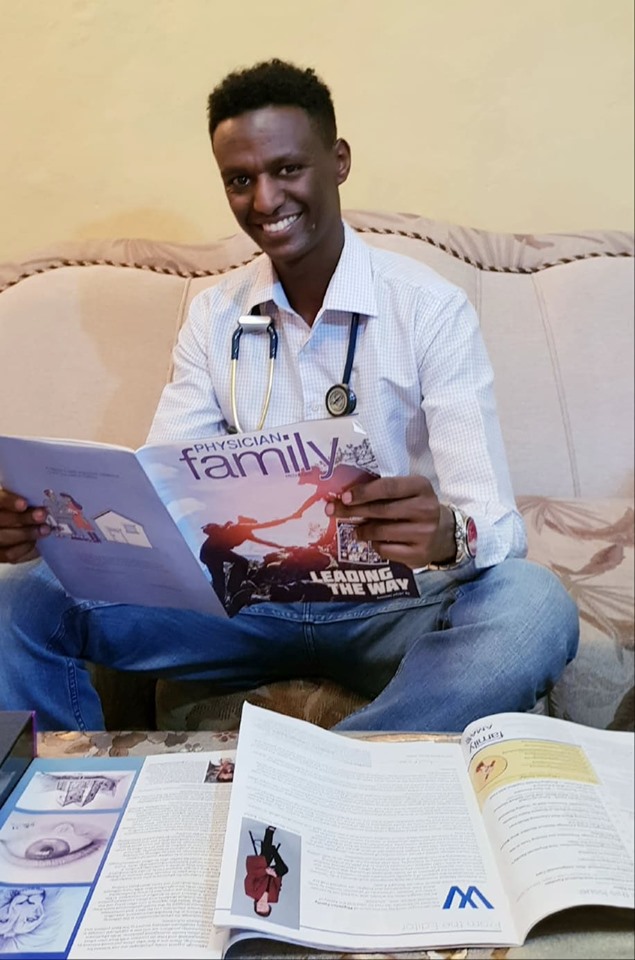 Dr. Yohannes Mengistu serves as a general practitioner, Quality Officer in Quality and Clinical Governance Unit, Incident Officer and Risk Communicator in the COVID-19 task force at Menelik II Referral Hospital in Addis Ababa, Ethiopia. Dr. Mengistu draws to relax; all pieces features in this blog are his original artwork. Dr. Mengistu's work has previously appeared in Physician Family Magazine and the Physician Family Blog. You can contact him at [email protected].