4 Creative Ideas for Spending a Fun Valentine's Day With Your Kids
By Michelle Peterson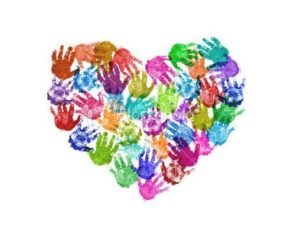 The season of love is upon us again, and for many physician families it can be challenging to decide how to spend Valentine's Day – especially if the physician in the family won't be home to share the love. Even if it isn't your first one solo, the inevitable pangs of resentment over not having a partner to share the holiday with can make it a tough one to plan for. But it can actually be a great chance to spend quality time with your kids! Here are a few ideas to spend a fun-filled Valentine's Day with your children.
Collaborate on making dessert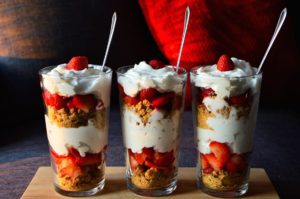 Working together on a recipe can be a fun way to spend the evening, and the rewards are delicious! There are lots of Valentine's goodies to choose from, and with the extra helping hands you can even whip up a couple of different dishes so that all the picky eaters are appeased. If you're not eager to have sweet temptations in the kitchen, you can make some homemade dog treats for Spike, or ask them to be your sous chefs while you make dinner. Make sure to give them plenty of praise for the steps they complete successfully and help them laugh off the ones that go wrong. Show them that there's always a way to remedy the problem, but sometimes you have to think outside the box.
Whatever the dish, cooking with your kids is a good way to bond. It can also give them a sense of comfort in a time when they might feel confused over one parent missing for the festivities.
Reminisce with their old toys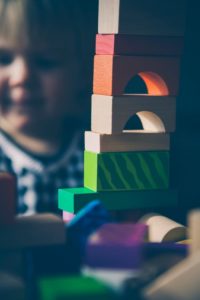 It's fun for kids to go through the toys they have outgrown but will always love — and for parents it's always nice to remember your children so tiny! Pull out an old box of toys from the closet and see which ones your kids remember most. Then, don't overthink it, just play! Help them remember what they loved about their toys and the kinds of games they would play. Older children might be resistant — maybe they're "too big" for that now — but remind them that playing is good for them and even encouraged for adults. Be silly and playful, and just enjoy the special time together.
You can even go through an old photo album or show the kids photos of themselves with the toys as babies. If a child is having a hard time, looking back at the good times can be a way to help them talk about their feelings.
Revamp some of your kids' old clothes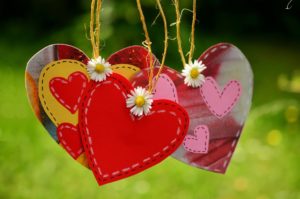 The rate at which children go through clothes is especially overwhelming for families at all levels of the journey. Instead of getting rid of everything, have your kids go through their closets, find out what doesn't fit, and repurpose it! You can turn old sweatshirts into vests or convert their old jeans into backpacks. Your evening can be part fashion show — to establish what's outgrown — and part DIY crafting. You'll be saving money by recycling the clothes, plus you'll have a blast with your kids.
Anything that can't be handed down or converted can be donated!
Create and employ a secret code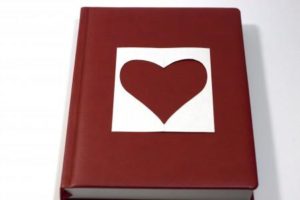 Spend your Valentine's Day playing spies by creating your own secret code. You can use it to write each other top secret messages, communicate over walkie talkies, or even plan an important mission. If the weather allows it, you can even take your secret mission to the park — since you have your own code, it can stay clandestine!
It's a silly, exciting way to let loose and have fun, and even older kids will usually get on-board with it. Best of all, it can be something you carry on year-round for fun and be a special secret among you and your kids.
However you spend your Valentine's Day, remember that the focus should be on love: and you can't say it to your kids enough!
Michelle Peterson is passionate about sharing stories and information to inspire recovering addicts. She has been in recovery for years, and believes the journey to sobriety should not be one of shame but of pride.  www.recoverypride.org.