Home For the Holidays?
By Physician Family Readers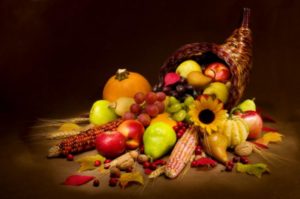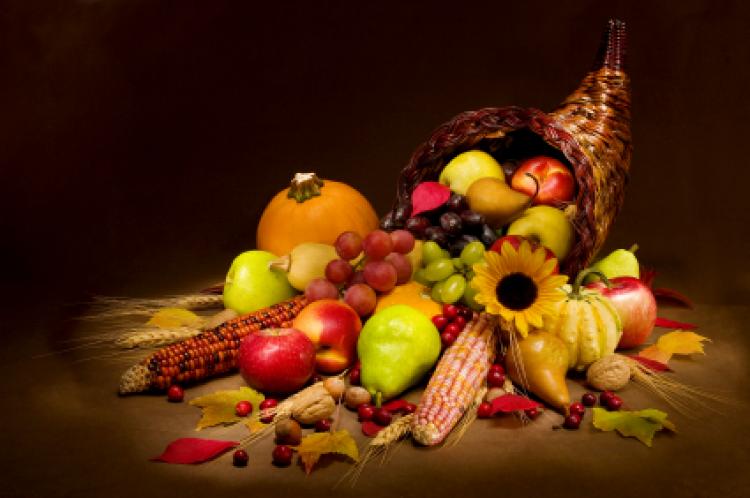 (Editor's Note: As we gear up for the holiday season, the physician family is often reminded that the doctor's schedule doesn't necessarily mean a holiday for all of us. In the first issue of Physician Family, we asked a question about medical families and holidays and here is what some of our readers had to say; others were published in the Fall 2014 issue of Physician Family.)
"How do you explain to children, friends, and family why your physician spouse or partner is absent for holiday events? And how do you handle those absences with the doctor in your family?"
"We had our kids in med school and residency. They were so used to dad having to work, they never questioned it!" – Darleen, Las Vegas, NV
***
"For my kids, they understand that moms have babies any time and any day and dad needs to help. If they are missing dad we try to do something for him so they feel productive. We'll make videos to send him, take funny pictures, or make him cards to read when he gets home. If holidays get bumped we just get really excited about the fact that we'll be the only ones celebrating on that day. What bothers me is when extended family gets upset that he doesn't want to take many vacation days when they come to visit. They don't understand how he wants to save those days for just us. If anyone knows how to explain that better to people, I'm all ears." –Robin, Grand Haven, MI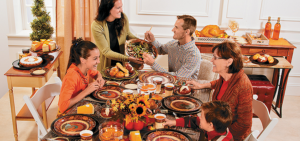 "I have a dear older Alliance member who told me that "you just go about living your life, and if the doctor shows up, so be it." I have pretty much abided by that for the last 20 plus years. We have dates during the week, late dinners, and are really good at stealing moments of time if only for a coffee. The kids always understood probably because I did.
After the kids started getting married, we moved Christmas to December 23! Everyone loves it! We have a time old tradition of the whole family (four generations) meeting for lunch on Christmas Eve day. Some meet to go to church at midnight, but Bill and I prefer the 9pm service.
We make up for time together with great family vacations or just hangin' at the lake in summer watching those adorable grand babies grow and play!
We also plan four weekends per year that are just for the two of us. We pencil them into our calendars in January, and are not allowed to encroach on them without the other's permission. We look forward to those times most. – Cami Pond, AMA Alliance Director, Ft. Wayne, IN

"We were always positive and upbeat about the need to be absent. We taught the girls the importance of sharing. I always told the girls that other people were so thankful they could "share" their dad with them. It went with the spirit of the holidays. Charles did feel bad often, but we made an extra effort to have a wonderful time when he was present. Other family understood because Charles' mom was a nurse and often worked holidays. We learned to be flexible and adapt and made new traditions to incorporate the lifestyle." – Sarah Sanders, AMA Alliance President, Dublin, OH
***
"My youngest who is now 28, still remembers when his dad missed his 12th birthday! Over the years he would remind his dad of this missed birthday, mostly in fun to guilt trip him, especially as he got older. I would always tell the boys that dad is helping people and they should be proud. I would remind them that dad really wants to be here with us, but it can't be helped. Depending upon the age, that's a hard thing for kids to wrap their heads around. It's important to lead by example and be understanding, supportive and positive yourself hoping the kids will follow your lead.
I was curious as to why this missed birthday stuck with my son over the years, since hubby missed a few others as well. So, I asked my son why he remembered this particular missed birthday, and it turned out it coincided with an event. The boys and my husband were and are still big soccer fans and that year Denmark was playing Nigeria in the World Cup. The game fell on my sons 12th birthday and dad was not home to watch it with him as promised. He is now 28 years old and still remembers. Perhaps in the future they will attend a really big soccer game together and put this missed birthday to rest." – Pat, NC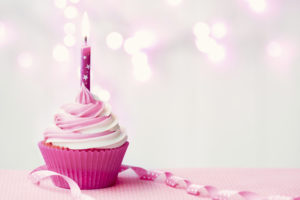 "We say he's working. We have it pretty easy though compared to his PP counterparts. Our friends are used to it and daughter and I are pretty independent. He joins us when he can. Our families on the other hand only know nine-to-five work hours so our lives are very foreign to them.
We live far away from family and the expectation is that all our vacation time should be spent visiting them. The few times we've done family CME-cations, my parents crashed our trips." – Wendy, San Antonio, TX
***
"We just say he is working. He is in EM so it happens more holidays than not. Our kids know he is at the hospital helping people who have emergencies. When they get sad, they send texts, voice messages, and silly face pictures to dad while he is working. They don't know that he often doesn't get them until his shift is over… but it makes them feel better. If it is a holiday and he is working, we have gone and dropped off food for him/his colleagues just so the kiddos can say hi. Usually, we just celebrate with extended family on the official holiday and celebrate with hubby on another day." – Mandi, Meridian, ID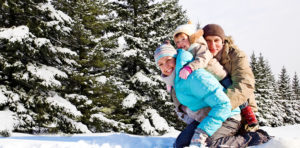 "I remind my doctor husband that he doesn't clock in or out and he is basically the boss and Christmas morning our four little ones wake up early to open gifts, once they do that he is free to round on patients while I clean the wrapping mess and they put their gifts away. When he was in residency and they had to wait for him to get off call, I would stuff a lot of little wrapped items into their stockings for them to unwrap until doctor daddy got home. Usually by 10:30-11am he would come home, participate in Christmas and then hibernate for a few hours. The kids were so busy entertained with their new gifts, they were fine with it. Also, I might add that prior to having children and my husband's schedule, we ran around like fools to make everyone else happy at Christmas, etc. too many family members to satisfy.
After the kids, and his schedule, I put my foot down and said we stay home for the holidays and all are invited to come visit us. At first we received resistance, but then they started coming and over the years they have gotten to witness exactly why physician families often can afford nice homes, vacations, etc. because when you work 100 hours a week versus 40 like the average American, you have 150 percent more income than they do. Now when a friend or family member says "oh your home is so nice. We could never afford something so extravagant (in that passive aggressive tone)," I respond, surely if you worked 100 hours a week like my husband you'd be able to afford it! Of course now everyone sees that we want them over not because our house is better than their's (yes my own sister threw that one) but because my husband is not off for any holiday including the federal ones, he hasn't taken a sick day in 11 years even though he's been sick. The lives of doctors' wives and their children are so vastly different from other fields. I find it sad that people nowadays expect so much from us and our doctors and now expect it to be given for free. If they only knew the true cost of providing them care." – Bobbi Jo, Lafayette LA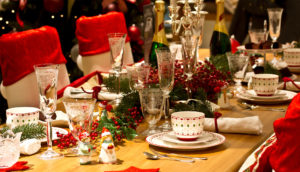 "My husband and I are the only ones in our family in the medical field (RN here). Our families are accommodating and we'll celebrate Christmas/NYE/birthdays on various days. I don't think my sister and her husband completely get it but they really try. My dad has worked nights for 20 plus years and gets the chaotic schedule part. My inlaws are just crazy supportive and loving with an open schedule so they accommodate us a lot too.
My aunt on the other hand didn't believe I worked Christmas eve one year (who would go to the hospital right before Christmas?!) And drove by my sister's house to make sure we weren't having a celebration without her." – Alison, Cleveland, OH
***
"When it comes to children, my mom always looked at it as a good thing that we missed our dad. In this respect, she was very validating of our feelings. My mother saw how hard my father worked as a physician and since she harbored no resentment or felt slighted, it helped my siblings and I work through our feelings. Parents can greatly influence a child's thoughts and emotions, as I am now learning. We also got many chances to see the positive effects of our father's work. Like a beautiful quilt from an Amish patient who could not afford to pay. Or a dozen boxes of Godiva chocolate from a patient (who was in the hospital for 12 days). Since we lived in a small town, we knew some of our dad's patients. Any time our dad had to miss a birthday/holiday/Saturday, we knew he was helping someone else, and often knew that person. And what better person than our father to do the job. I would say this awareness and appreciation can come as early as elementary school." – Irram, Springfield, MA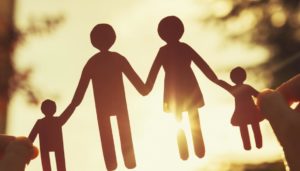 We are thankful for each and every one of our readers and wish you and your physician family a happy, healthy holiday!
(This blog was originally published in November 2014.)