THE DOCTOR IS IN (THE HOSPITAL ON HOLIDAYS)
by Kelly Houseman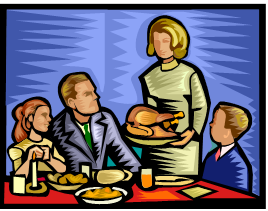 Happy Turkey Day (with dinner served in a hospital cafeteria). Merry "missing" Christmas where daddy has a 24 hour shift. Happy "hospital" Hanukah that mommy has to work 7 out of the 8 days.  Hmm, doesn't sound like a traditional holiday celebration does it? Definitely haven't seen those plots in any ABC Family movies lately.
But, alas, people get sick on Thanksgiving. People need operations on Christmas Day. People get hurt and need help on Halloween.
As a physician wife I can tell you that, yes, holidays are often the loneliest times I face. It is obviously compounded when you are living 500 miles away from your nearest family member. These times of year are all about love and family and those feelings are surely getting messed with when my husband is not around for them.
Many people see doctors' material successes and dog on them or envy creeps up. But lots of those same people do not realize that those successes come at a huge cost – such as missing holiday time with family.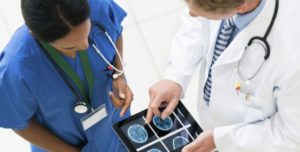 But instead of sulking and complaining and looking at what I am lacking this November and December, I try to reframe it about what another family is getting. That family may be getting a second chance at a life due to a surgery he will perform. A child may be getting their once-active father back who faced paralysis. A mom will be able to love her child longer because he is making a decision that will prolong his life.
Holidays are supposed to be spent around a table or loved ones or a tree or presents. No one wants to spend them in a hospital (yeah the food is way better at home even when I attempt to cook, hah). Patients don't want to be there and the nursing and physician staff certainly would enjoy being home much more. But it is because of these amazing professionals that we have a chance to fight for life, to get better, to heal any time of the year, even smack dab in the middle of everyone else's day off.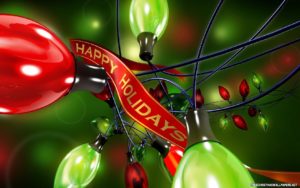 I've taken the approach with my husband of assuming that he will not be home for any major holidays, and if he does it is simply a tremendous bonus. He has been in residency/fellowship for the past 7 years and I am pretty sure he has been off only one Christmas and one Thanksgiving the entire time. I think much of being a doctor's wife is simply changing your expectations and thinking of others before oneself.
So, thank you, everyone who sacrifices holidays and birthdays and special events to take care of the sick and injured. Especially with Thanksgiving and Christmas approaching I always try to remember and say prayers for all of those sick and injured in the hospital, as well as the entire hospital staff who work so hard for strangers they have never met.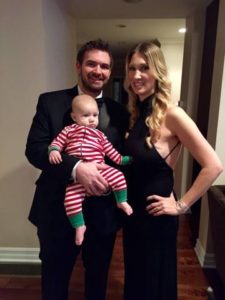 Kelly Houseman is the wife of a neurosurgery attending in Detroit, Michigan. Together they have a one year old son who runs the house along with their miniature schnauzer. Kelly owns her own mental health counseling practice and enjoys blogging in her spare time.
Editor's Note: This blog post originally appeared on Kelly's personal blog, Kelly's reality. You can read more from Kelly here: http://www.kellysreality.com/)